Back to Our Experts
Dr. Calvin W. Booker
General Manager - Services and Research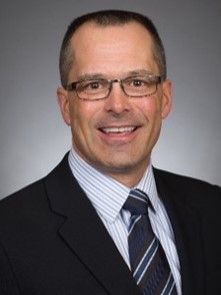 Title:  Managing Partner, with responsibilities including heading up research and development
Location:  Okotoks, AB, Canada
Specialty:  Animal Health Management, Pathology, Epidemiology, Statistics, Applied Research, Economic Modeling
Education:  Doctor of Veterinary Medicine (D.V.M.) in 1989 and Master of Veterinary Science (M.Vet.Sc.) in 1992 – Western College of Veterinary Medicine, Saskatoon, Saskatchewan
Biography:  Dr. Booker completed an internship at the Ambulatory Clinic, New York State College of Veterinary Medicine, Cornell University, in 1990 and a residency at the Field Service Clinic, Western College of Veterinary Medicine in 1992.
From 1990 to 1992, Dr. Booker collaborated on research efforts with Feedlot Health and became part of the team in 1992 as an epidemiologist, data analyst and production consultant. In addition, Dr. Booker is an Affiliate Faculty Member in the Department of Clinical Sciences at Colorado State University and the AABP 2006 Merial Preventative Medicine Beef Award Recipient.
Along with Dr. Kee Jim, Dr. Booker was selected by his peers and recognized by the Bovine Veterinarian magazine as one of six VIPs of Feedlot Medicine in North America.
---